AIR Music Technology Megadownload
Make the sound of tomorrow today!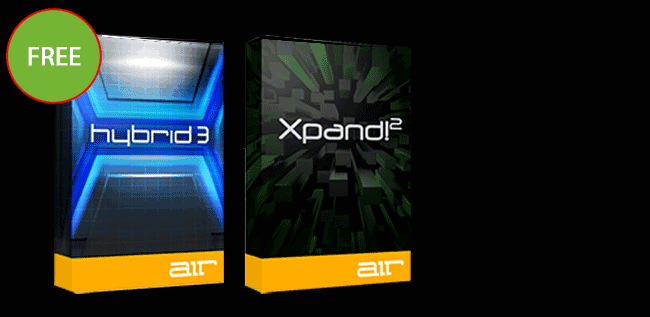 Beat
exclusive for our Beat-Fans
1 Download 3 times Soundpower
Get 3 complete synthesizer fulllversions with just one click
Download now and get these synthesizer full versions in a bundle!
 Hybrid 3.0 – Next generation of synthesis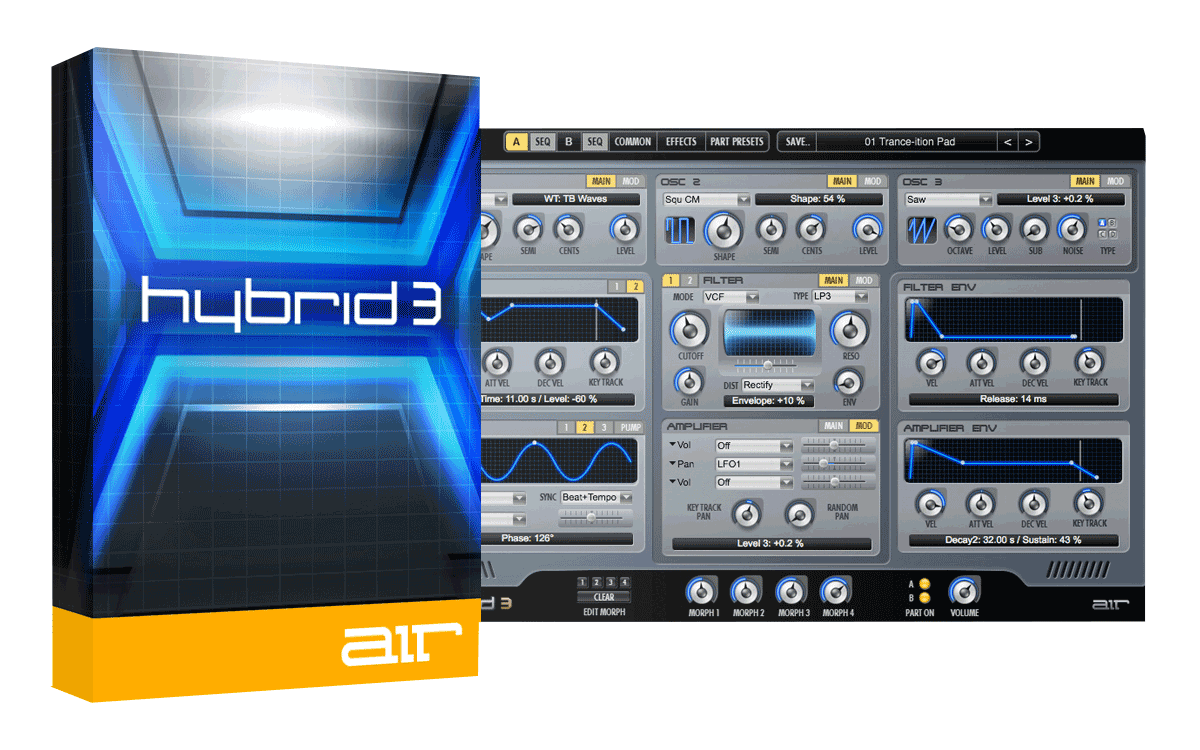 The ultimate soundmachine including wavetables, sequencer with MIDI import, multi-filter with drive section and plenty of room for modulations.
Hybrid 3 in action –
Convince yourself:
Push the Play-Button to see the video
Structure
Clearly structured surface, which contains on the first page all elements for sounddesign.
Filter
2 filters offer 23 types, from high and low pass models to bandpass and reject to phase shifter types.
Effects
The repertoire includes not only a compressor but also numerous reverbs, delays, phasers, flangers, distorted filters and much more.
Vacuum Pro – Rebuild the coveted analog sound of the 70s & 80s!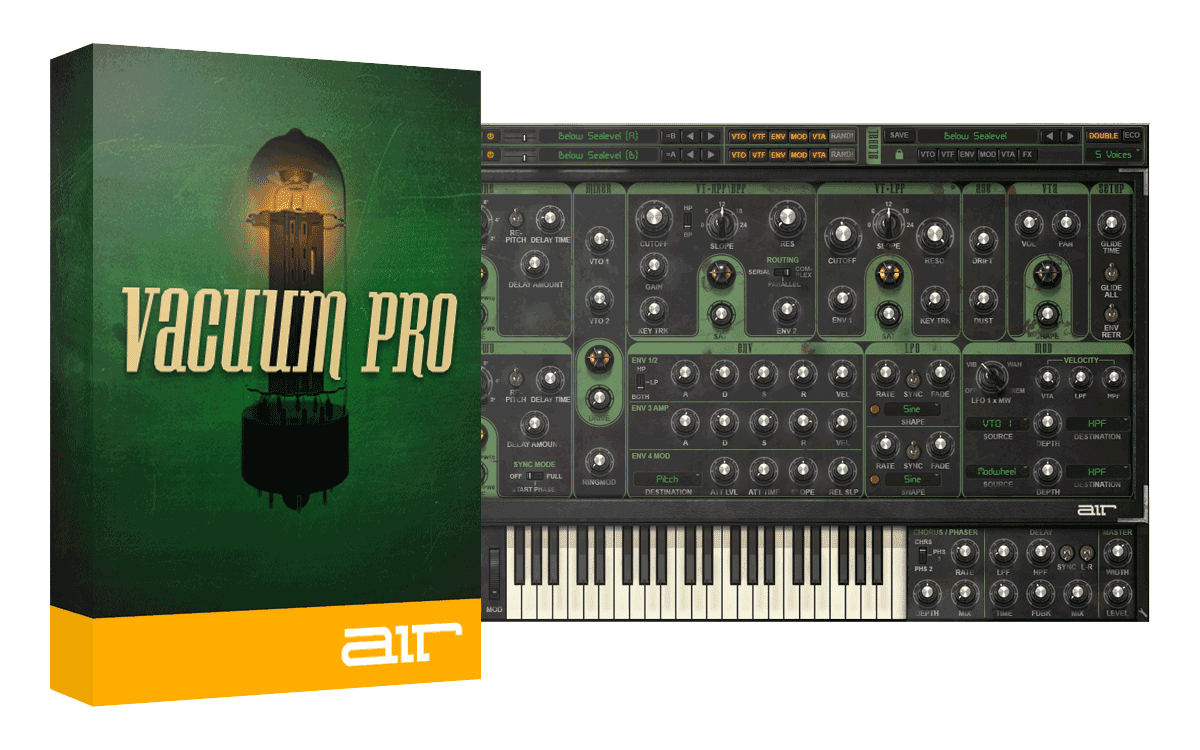 The polyphonic analog synthesizer with tube circuit that perfectly captures the crisp, warm sound of the analog era.
Xpand!2 – für alle, die den feinsten Sound suchen!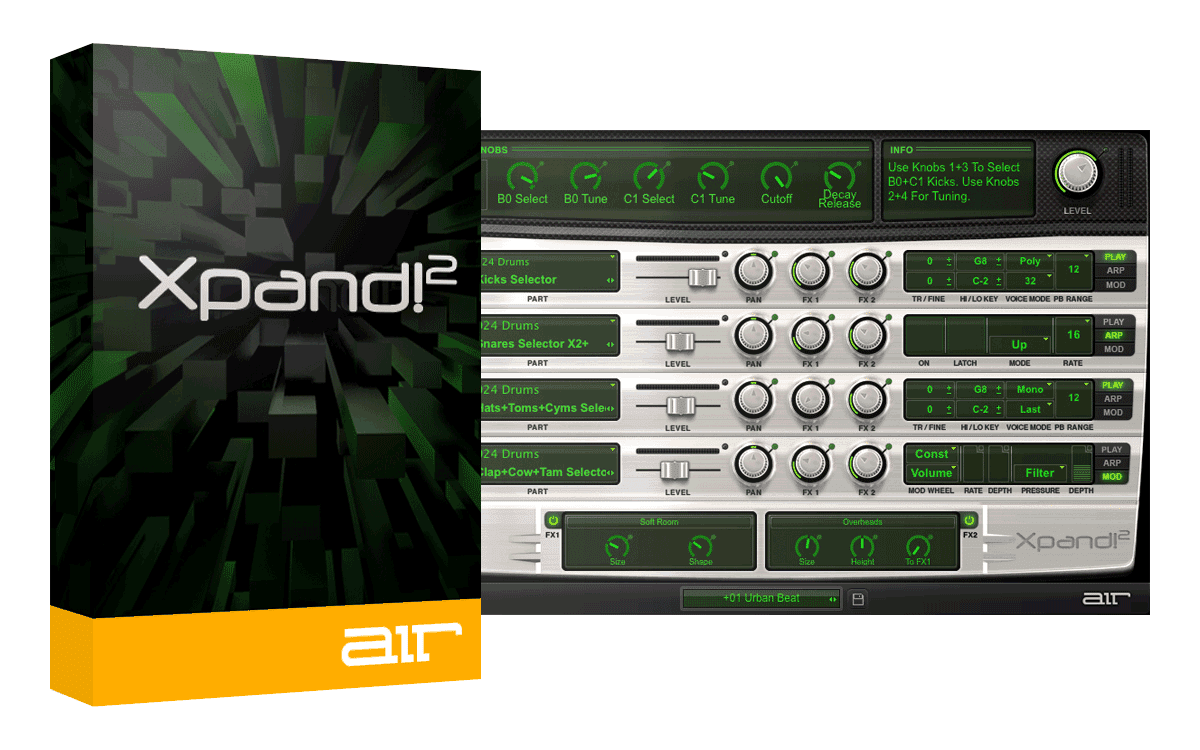 For a long time exclusively for the ProTools platform, the XXL sound preserve Xpand! 2 is finally also available as AudioUnit and VST plug-in.
Xpand!2 in action –

Convince yourself: 
Push the Play-Button to see the video
Sounds Galore
Specially designed for you by experts in sound design. Discover the new controls, extra gigabytes of sounds and much more!
Multitimbral
Discover the four active sound slots or parts per pad as well as the mono and polyphonic settings of Xpand!2
Individually
6 intelligent controls make it easy to customize your Xpand! 2 sounds. Maintain control over all sound elements!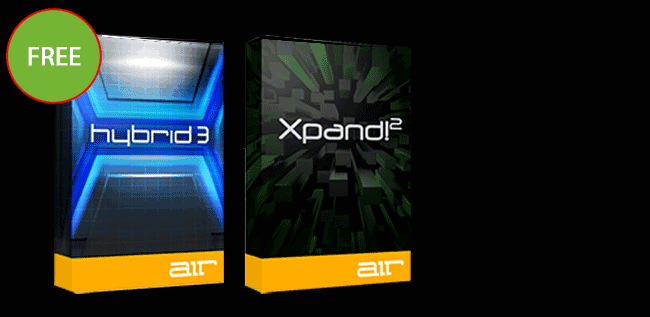 You can not save more:
Simply enter your e- mail address, download the bundle worth 320 $ and enjoy 2 full versions!
With using the studiodrive service you agree that falkemedia stores the necessary details for the period while the service are engaged. You can cancel the storage anytime and retreat from using the service with writing a mail to falkemedia GmbH & Co. KG via contact form. Your details will then be deleted.You can buy the products here without using the studiodrive service.